The Construction Link connects at AGC 2021 Convention
The Construction Link had the privilege of attending the AGC convention this year as a vendor. Chief Operating Officer, Kathleen Vacanti and National Sales Manager, Doug Braverman attended the convention that was held in Orlando, FL last month. Hundreds of vendors joined them in welcoming construction professionals and students to the event.
"With Covid shutting down so many in person opportunities to connect last year, we were more than happy to represent The Construction Link at this year's annual convention," Kathleen Vacanti said.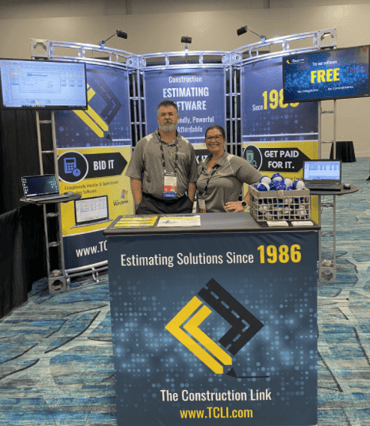 Like most vendors, The Construction Link, was able to provide live demonstrations of their construction estimating software to attendees, including college students that were pursuing a career in the construction field. The Construction Link has proudly provided educational licenses to colleges, universities, and trade schools that teach construction estimating and they were able to award multiple additional colleges with training licenses after connecting at this year's AGC convention.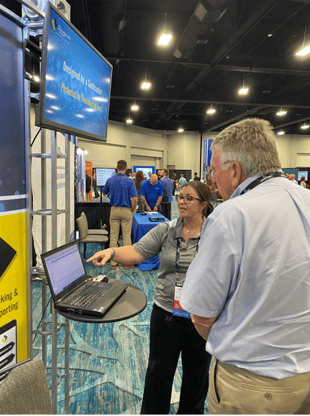 "Being able to reach the younger generation now with our estimating software is a win-win situation. We greatly value the student's insights and feedback as we constantly strive to continue our products evolution with user requests. It's also always a pleasure to train students on our construction estimating solutions. They are ambitious and ask really great questions.," stated Kathleen Vacanti.
The Construction Link provides an integrated construction software solution that includes construction estimating, electronic timesheets & project tracking, and billing & quantity tracking. Designed for unit price and lump sum bidding, Estimating Link is a complete estimating and bidding software. It is ideal for users that need a fast, effective way to bid heavy highway, environmental, bridges, site work and civil projects, and for both state and private commercial work.